1XR 4-Arm 104BCD Chainring
Ultimate chain retention. All conditions.

The Renthal 1XR chainring tooth profiling ensures the highest level of chain retention, in all conditions.

Alternating 1.8 / 3.5mm width teeth interlock with the chain for ultimate security, with no loss of efficiency.

The reduced frontal profile of the 3.5mm wide teeth increases mud clearance for the inner chain plates and extends longevity.

Durability of the hard wearing 7075 T6 aluminium construction is maximised with a hard anodised surface treatment and mud evacuation grooves in the tooth bed.
Features:
Alternating 1.8 / 3.5mm width teeth.
CNC machined 7075 T6 Aluminum.
Hard anodised surface finish
Mud grooves in the tooth bed
Ultra stiff I-Beam cross section
Mud clearance and wear-proof profiling
104mm BCD.

Sizes: 30, 32, 34, 36 and 38t
Weight:
30t 40g
32t 42g
34t 46g
36t 50g
38t 54g
Specifications
| | |
| --- | --- |
| Material | 7075 T6 aluminium |
| Fitting | 4 Arm |
| Speed | 8-11 speed |
| BCD | 104 |
| Teeth | 30, 32 , 34, 36 or 38T |
| Colour | Hard anodised |



Reviews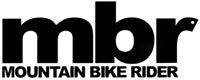 MBR July 2015
It took a while but the 1XR is superb quality and great value. If it lasts as long as the non-narrow/wide Renthal SR4 ring, it could easily be the number one choice for UK conditions.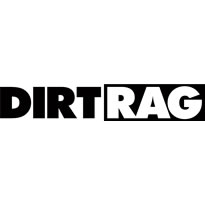 Dirt Rag Renthal 1XR
Ride Impression:
I set my 1XR ring up on a SRAM 1x11drivetrain with a 104 mm BCD Shimano crank. During an excessively muddy and snowy winter on the East Coast my Renthal ring saw plenty of thick muck and it never failed. Not once.
My rear derailleur could gunk up and the pulleys clog but the ring never seemed to notice it was muddy out. Obviously on dry trails as spring sprung the ring retained the chain perfectly.
I?ll also add that the vain side of me loves the gold color and styling of the ring.
Renthal has created a winner with its 1XR ring: it?s been working flawlessly.
If you?re running a 1x system with no chain retention device in any climate it?s a solid choice from a proven company.
And, being that Renthal is located in Bredbury, England, which is muddy about 75-percent of the year, it?s no surprise they know how to make a product that works in all conditions.
Click here for Dirt Rag Renthal 1XR review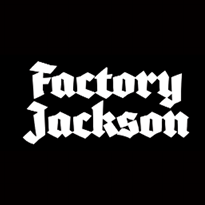 Factory Jackson Renthal 1XR
Although it?s been a while coming, Renthal?s entrance to the narrow/wide retaining chain ring market is damed impressive.
It?s nice when companies take a step back to make a genuinely great product.
There are three noticeable differences compared to other narrow/wide chainrings we?ve seen:
1. The machined channel of the narrow teeth extends further down, so mud holding on the shoulder won?t affect the chain, or build up enough to lift the chain and de-rail it.
2. In each tooth bed, Renthal has machined an angled clearing groove, so mud is purged down and out whilst the chain ring rotates.
3. The shape of the wide teeth have a profile that allows the ring to wear for longer before being replaced. When chainrings wear, the chain plates rub on the chainring tooth face as well as the rollers – this increases wear on both chain and chain ring, and adds friction. Renthal has machined the wide teeth so this doesn?t occur until the chainring is so worn that it will need replacing anyway.
The Renthal 1XR chain ring is an absolute no brainer. Highly recommended.
Click here for Factory Jackson Renthal 1XR review
Free shipping on all website orders over £50 to UK mainland.