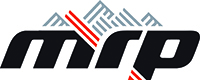 Loop TR 140 Forks

The Loop TR is the middle-weight champion of the trail. The TR perfectly suits the new breed of low and slack rally-inspired mid-travel bikes that dominate trail centre tracks. As the name implies, the TR is the quintessential "trail" fork - a tight, light, and stiff package the gets you up and down with equal, awesome ability. The eight-position compression adjustment and Ramp Control feature give a level of tunability not previously found in this segment - effectively giving you truly independent high and low-speed compression control. The TR's 32mm stanchions slide effortlessly on anti-friction treated wiper seals and slotted Norglide bushings.

LOOP TR Specifications
TRAVEL: 120 (29" only), 130, 140, or 150mm (26/27.5" only)
WEIGHT: 4.1 lbs. for 26/27.5", 4.2 lbs. for 29"
SPRING SYSTEM: Air
EXTERNAL ADJUSTMENTS: Air spring pressure, 8-position compression, ramp control (air spring ending stroke feel), rebound
INTERNAL ADJUSTMENTS: Travel
STEERER OPTIONS: Straight (1.125") or Tapered (1.5 - 1.125")
OFFSET: 42mm (1.125", 26/27.5"), 45mm (Tapered, 26/27.5"), 46mm (1.125", 29"), 49mm (Tapered, 29")
BRAKE MOUNT: 160mm PM (Disc only)
COLOR OPTIONS Black, White
WHEEL SIZE: 26", 27.5", 29"
AXLE: QTAPER 15mm





Free shipping on all website orders over £50 to UK mainland.