Kilda Combi 10 - 1800
Everyday bike locks range for fair weather rides or fun days out with the family.
Premium quality, convenient, easy to use, lightweight and security rated.
Simply great value.
1800mm length
10mm diameter cable
4 wheels, 10,000 possible combinations
Fully re-codable
Carrying bracket included
Related Products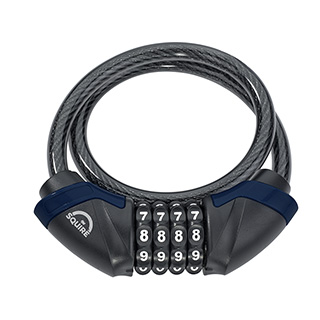 Kilda Combi 10 - 600
Free shipping on all website orders over £50 to UK mainland.