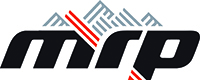 Enduro SL Spring
The lightweight Enduro SL springs fit shocks of any length with
50 - 65mm of stroke. They are offered in 25 lb. increments so
that you may find your perfect spring rate! They save from 40g,
to as much as 130g, over MRP's standard steel springs.
Please note for use on non-MRP brands you will need a spring spacer kit due to the overall length of the spring, they can be found here. Please see the geometry below for which spacer kit you need for non MRP shocks.
Geometry
a href="javascript:;" onClick="MM_openBrWindow('/ison/pdf/RSMRS100-Spring_Spacer_Matrix.pdf', 'LargeImage', 'scrollbars=yes,resizable=yes,width=820,height=570')">
Free shipping on all website orders over £50 to UK mainland.