Devaura Disc RD2 700c Wheels
The Devaura Series is ready whatever the conditions, to offer you the aerodynamic advantage.
Our brand new Devaura Disc RD2 wheels utilise Center Lock disc brake technology, allowing consistently powerful braking on the road and CX courses alike.
The 19mm internal, 24mm external rim widths allow you to run your choice of traditional or tubeless tyres and are well suited to modern tyres ranging from 25C through to 38C widths to deliver enhanced comfort and grip.
At the core of our Devaura Disc RD2 wheels are our all new 120 point pick up RD2 Supadrive and RD2 Front hubs, with sealed bearings and wide spaced flanges for increased durability. These are hand built onto the dependable 30mm deep rims with our very own Aero Racing bladed spokes to decrease wind resistance. Both front and rear wheels use a 16/8e lacing pattern to balance spoke tensions and withstand torque and braking forces from centre of the wheels, reducing any possible lateral flex and increase power transfer.
Supplied pre-taped, Devaura Disc RD2 wheels are tubeless ready from the box.
Frame & fork compatibility
Front: 100 x 12mm thru axle system (100 x QR5/9mm available aftermarket; see Halo RD2 front hub for more info)
Rear: 142 x 12mm thru axle system (135 x QR5/10mm available aftermarket; see Halo RD2 rear hub for more info)
Specifications
| | |
| --- | --- |
| Rims | Devaura - T10 Nobium heat-treated alloy |
| Hubs | Halo RD2 front (100x12mm), RD2 Supadrive rear (142x12mm) |
| Spokes | Halo Black Aero Racing Stainless spokes |
| Nipples | Halo Black Brass nipples |
| Rim Depth | 31mm |
| Internal Width | 19mm |
| External Width | 24mm |
| Front Hub Spacing | 100mm |
| Rear spacing | 142mm |
| Drillings | 16/8E drilling front and rear |
| Freehub Body | Shimano HG, Sram XDR and Campagnolo versions |
| Drive System | Supadrive |
| Disc Mount | Center Lock |
| Spoke lengths | Front: 274mm disc side, 276mm non disc - Rear 276mm disc, 272mm non disc |
| Spoke pattern | 16/8e Front and Rear |
| Recommended Tyre size | 23-38C (28c Recommended) |
| Tubeless | Tubeless ready |
| Colour | Black anodised |
Reviews

road.cc Halo Devaura Disc RD2 700c Wheels"Quality set of wheels that deliver on performance, reliability and great looks."
"The spoke tension is uniform throughout, which means they are spot on for trueness right from the start, and the hub bearings are as smooth as smooth."
"They offer not just great quality but decent performance and are pretty much the best looking set of alloy rims out there with that shiny anodised finish and subtle graphics."
Click here to read road.cc Halo Devaura Disc RD2 700c Wheels review


Freehub Guide
Which freehub type do I need for my cassette?
In the world of ever-growing cassette options, the amount of freehubs on offer has grown. This makes choosing the correct freehub ever harder.
For geared hubs we currently offer the following freehub fitments:
Shimano type HG (Road or MTB types)
Shimano type MicroSpline
SRAM type XD
Sram type XDR
Campagnolo ED
We have created the below flow charts to show which freehub you should choose. Firstly, pick if you are using a road or MTB cassette and then follow the flow.
If you need any help understanding this confusing subject to help purchase a product, please feel free to Contact us
Related Products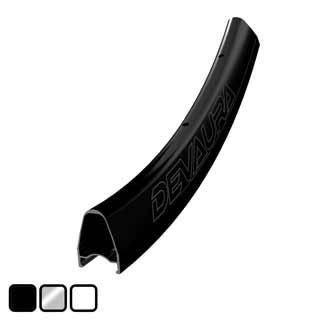 Devaura Disc Rim 700c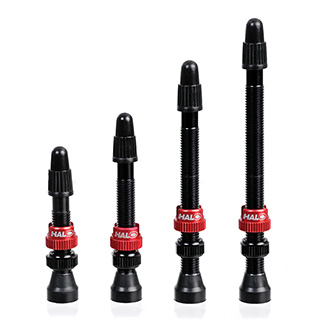 Tubeless Valves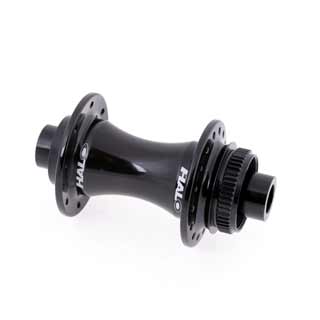 RD2 Front Hub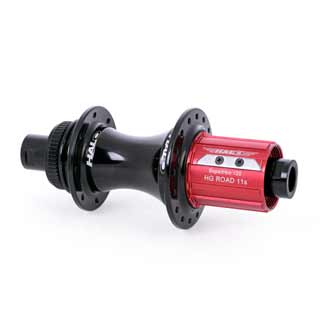 RD2 Supadrive Hub
Free shipping on all website orders over £50 to UK mainland.